http://norml.org/index.cfm?Group_ID=6650

Weekly News in Audio

January 12, 2006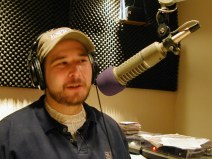 Chris Goldstein
Download (MP3)


NORML Launches First-Ever Viral Media Campaign


Endocannabinoid System Prevents Osteoporosis


FDA Okays Clinical Trial Of British Cannabis Spray


Washington, DC:
NORML Launches First-Ever Viral Media Campaign

NORML launched the organization's first-ever Internet viral media campaign this week with the production of the animated short "Sam's Journey." The 90 second animated film traces the history of US marijuana prohibition through the lens of Samuel Caldwell, the first American citizen arrested and sentenced to federal prison on marijuana charges.

The animated short, produced by the Julian Mulvey Group, also features notable appearances by several self-admitted US marijuana smokers, including NORML advisory board members Willie Nelson, Bill Maher and Woody Harrelson, former Vice-President Al Gore, former House Speaker Newt Gingrich, astronomer Carl Sagan, and comedian Dave Chapelle, among others.

"NORML's Internet viral media campaign is an attempt by the organization to communicate, through the use of a new high-tech medium, to an audience that we may not otherwise reach," said Keith Stroup, legal counsel for NORML and the NORML Foundation. "We hope that marijuana law reformers find this animated short entertaining and educational, and elect to share it with their friends and family to help inform them of NORML's work and the need to change America's cannabis laws."

The animated short is available for download on NORML's website at: http://norml.org/samsjourney.html or on NORML's Video Blog at: http://normltv.blogspot.com/


Jerusalem, Israel:
Endocannabinoid System Prevents Osteoporosis

The endocannabinoid system appears to play a major role in preserving bone density and preventing the onset of osteoporosis, according to preclinical trail data published in the current issue of the journal Proceedings of the National Academy of Sciences of the USA. Endocannabinoids are marijuana-like chemicals produced naturally in humans and animals that bind to the same receptors as do plant-derived cannabinoids such as THC.

Researchers at the Bone Laboratory of the Hebrew University in Jerusalem found a high number of cannabis receptors present in the bones of mice. Mice that lacked these receptors developed severe osteoporosis as they aged. Researchers reported that the administration of the synthetic cannabinoid HU-308 slowed the development of osteoporosis, stimulated bone building and reduced bone loss.

"These results demonstrate that the endocannabinoid system is essential for the maintenance of normal bone mass, . [and that the cannabinoid receptor] offers a molecular target for the diagnosis and treatment of osteoporosis," researchers concluded.

Osteoporosis is a degenerative skeletal disease characterized by a deterioration of bone tissue. Patients with osteoporosis are at risk for suffering multiple fractures and other serious disabilities.

Previous research on endocannabinoids and the endocannabinoid receptor system indicates that cannabinoids may play a role in maintaining homeostasis (metabolic equilibrium) in humans and other living organisms. Biological functions regulated by endocannabinoids include appetite, body temperature, blood pressure, reproductive activity, learning capacity, and motor coordination.


Rockville, MD:
FDA Okays Clinical Trial Of British Cannabis Spray

United States regulatory officials last week authorized the first-ever US clinical trial investigating the efficacy of Sativex, an oral spray consisting of natural cannabis extracts, for the treatment of cancer pain. Sativex is currently available by prescription in Canada and on a limited basis in Spain and Great Britain for patients suffering from neuropathic pain, Multiple Sclerosis (MS), and other conditions.

The FDA-approved trial is expected to begin later this year and will likely take 24 to 36 months to complete. Two hundred and fifty patients with advanced cancer will participate in the randomized, placebo-controlled study, which will evaluate the effect of Sativex in relieving patients' average daily pain, reducing their use of opioid medications, and improving their overall quality of life.

In a previous clinical trial of 177 cancer pain patients, volunteers administered Sativex demonstrated statistically significant improvements in comparison to placebo, with 40 percent of patients showing greater than 30 percent improvement in pain. Patients in the trial had previously been unresponsive to standard analgesic medicines (e.g., morphine).

Other clinical trials of Sativex have demonstrated the drug to alleviate numerous MS-associated symptoms compared to placebo, including pain, muscle spasms, and bladder incontinence.

British biotechnology company GW Pharmaceuticals, makers of Sativex, stated that the FDA's decision allowing them to move directly to Phase III testing of the drug hastens their timeline for gaining US market approval for Sativex.

"GW believes that Sativex represents a first-in-class valuable new treatment option for the many advanced cancer patients in the United States whose suffering has not been adequately managed by current opioid pain medications," the company said in a press release.