http://norml.org/index.cfm?Group_ID=6650

Weekly News in Audio

December 7, 2006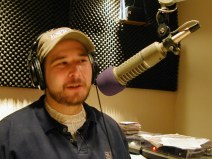 Chris Goldstein
Download (MP3)


Judge Upholds Ruling Dismissing Counties' Prop. 215 Challenge


Marijuana Use Per Se Not a 'Gateway' To Illicit Drug Use, Study Says


NORML's Daily "AudioStash" Celebrates Six-Month Anniversary, Surpasses 775,000 Downloads


San Diego, CA:
Judge Upholds Ruling Dismissing Counties' Prop. 215 Challenge

Superior Court Judge William Nevitt upheld last month's preliminary ruling rejecting a lawsuit filed by San Diego County supervisors, who had argued that the state's medical cannabis laws should be pre-empted by the federal Controlled Substances Act.

In his opinion, Nevitt declared that the state's ten-year-old medical marijuana law is legal because it does not "require" conduct that violates federal law. Nevitt also rejected plaintiffs challenge to California's three-year-old medical ID card system, ruling that "requiring the counties to issue identification cards for the purpose of identifying those whom California chooses not to arrest and prosecute for certain activities involving marijuana does not create a 'positive conflict' [with federal law.]"
In 2004, the California legislature approved legislation calling on counties to issue identification cards to state-authorized medical cannabis patients. San Diego supervisors, along with lawmakers from San Bernardino and Merced counties, filed suit against the state of California and NORML's San Diego affiliate earlier this year rather than comply with the ID card law.

It is unclear whether defendants will appeal Judge Nevitt's ruling.

"We are pleased that the court ruled that San Diego must follow California's medical marijuana law," said California NORML Coordinator Dale Gieringer. "[Defendants] would be well advised to stop wasting taxpayers' money on this ill-advised lawsuit. The ID cards will save the county money by avoiding needless arrest and prosecution of legal patients."


Pittsburgh, PA:
Marijuana Use Per Se Not a 'Gateway' To Illicit Drug Use, Study Says

Adolescent marijuana use is not a reliable predictor of later substance abuse, according to clinical trial data published this month in The American Journal of Psychiatry.

Investigators at the University of Pittsburgh, School of Pharmacy, tracked the drug use patterns of 214 boys, beginning at ages 10 to 12, for a period of up to twelve years. All of the subjects eventually used either legal or illegal drugs. Researchers found that adolescents who used marijuana prior to using other drugs, including alcohol and tobacco, were no more likely to develop a substance abuse disorder than other subjects in the study.

The study's findings "call into question the long-held belief that has shaped prevention efforts and governmental policy for six decades," researchers declared in a press release.

Investigators said that environmental factors (e.g., a greater exposure to illegal drugs in their neighborhoods) as well as subjects' "proneness to deviancy" were the two characteristics that most commonly predicted substance abuse.

"This evidence supports what's known as the common liability model ... [which] states [that] the likelihood that someone will transition to the use of illegal drugs is determined not by the preceding use of a particular drug, but instead by the user's individual tendencies and environmental circumstances," investigators stated in a press release. They added, "The emphasis on the drugs themselves, rather than other, more important factors that shape a person's behavior, has been detrimental to drug policy and prevention programs."

A 1999 review by US National Academy of Science's Institute of Medicine also disputed the hypothesis that cannabis use is a stepping-stone to other illicit drug use, concluding that pot was not a "gateway drug to the extent that it is a cause or even that it is the most significant predictor of serious drug abuse."


Washington, DC:
NORML's Daily "AudioStash" Celebrates Six-Month Anniversary, Surpasses 775,000 Downloads

More than 775,000 listeners have downloaded episodes of NORML's daily podcast since the program's launch six months ago, ranking the "AudioStash" as one of the most popular political audio programs available on the Internet.

More than 100 original 30-minute episodes of "NORML's Daily AudioStash: The Growing Truth About Marijuana" are now available on Apple's iTunes or online at: http://www.normlaudiostash.com. Featured guests on the show have included: PBS television host and NORML Advisory Board Member Rick Steves, New York Congressman Maurice Hinchey, comedian and NORML Advisory Board Member Tommy Chong, musical artists The Kottonmouth Kings, director Josh Gilbert, Chicago Tribune columnist Clarence Page, television producer and NORML Board of Directors member Ann Druyan, Santa Barbara City Councilman Das Williams, and former Seattle police chief and NORML Advisory Board Member Norm Stamper, among many others. Daily podcasts also feature breaking news, music, and political commentary. Archived interviews and episodes of the "AudioStash" are available for download online at: http://www.normlaudiostash.com/archivetest.htm.

"The popularity of NORML's daily podcast illustrates that there are large numbers of Americans who desire fact-based, educational information about marijuana and marijuana law reform, and that this population is increasingly turning to NORML and away from the federal government and the mass media in order to obtain it," said the show's producer Chris Goldstein.

NORML's "AudioStash" now averages over 40,000 downloads per week, often drawing a larger listenership than podcasts produced by the White House, New York Senator Hillary Rodham Clinton, the US Council on Foreign Affairs, and the Pentagon.