http://norml.org/index.cfm?Group_ID=6650

Weekly News in Audio

June 1, 2006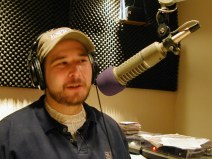 Chris Goldstein
Download (MP3)


Cannabidiol Dramatically Inhibits Breast Cancer Cell Growth, Study Says


Alcohol, Not Cannabis Use, Associated With Increased Injury Risk


Spain: Medicinal Cannabis Use Rising


Naples, Italy:
Cannabidiol Dramatically Inhibits Breast Cancer Cell Growth, Study Says

Compounds in marijuana inhibit cancer cell growth in animals and in culture on a wide range of tumoral cell lines, including human breast carcinoma cells, human prostate carcimona cells, and human colectoral carcinoma cells, according to preclinical trial data published in the May issue of the Journal of Pharmacology and Experimental Therapeutics.

Investigators at Italy's Instuto di Chemica Biomolecolare assessed the anti-cancer activity of various non-psychoactive cannabinoids - including cannabidiol (CBD), cannabigerol (CBG), and cannabichromine (CBC) - in vivo and in vitro. Researchers reported that CBD acts as a more potent inhibitor of cancer cell growth than other cannabinoids, including THC, and noted that the compound is particularly efficacious in halting the spread of breast cancer cells by triggering apoptosis (programmed cell death).

Cannabigerol and CBC also possess anti-tumor properties, but lack the potency of CBD, they found.

"These results suggest the use in cancer therapy for cannabidiol," investigators concluded.

Previous studies have shown cannabinoids to reduce the size and halt the spread of glioma (brain tumor) cells in animals and humans in a dose dependent manner. Separate preclinical studies have also demonstrated cannabinoids to inhibit cancer cell growth and selectively trigger malignant cell death in skin cancer cells, leukemic cells, lung cancer cells, and prostate carcinoma cells, among other cancerous cell lines.


Columbia, MO:
Alcohol, Not Cannabis Use, Associated With Increased Injury Risk

Past use of cannabis is not associated with an increased risk of injury requiring hospitalization, according to the findings of a case-control study published in the March/April issue of the journal Missouri Medicine.

Investigators at the University of Missouri, Department of Medicine, assessed the association between past cannabis use and injury among adults age 18 to 60. Researchers conducted interviews with 2,161 injured subjects requiring emergency room treatment and 1,856 controls matched for age and gender.

"Self-reported marijuana use in the previous seven days was associated in this study with a substantially decreased risk of injury," investigators reported. In contrast, use of other illicit drugs and/or recent drinking (in the prior six hours) was associated "with a greatly increased risk of injury."

Previous research published last year in the Journal of TRAUMA Injury, Infection, and Critical Care also reported that cannabis use is not independently associated with injuries requiring hospitalization. That study, conducted by investigators at SUNY (State University of New York) Buffalo's Department of Family Medicine, reported, "Alcohol and cocaine use is independently associated with violence-related injuries, whereas opiate use is independently associated with nonviolent injuries and burns. ... Associations of positive toxicology test results for ... cannabis ... with injury type, injury mechanisms, and outcomes were not statistically significant."


Malaga, Spain:
Spain: Medicinal Cannabis Use Rising

An increasing number of Spaniards with terminal and/or chronic diseases are using cannabis therapeutically, according to a report published earlier this week in El Sur newspaper.

Use of cannabis for medicinal purposes among the Spanish population may be increasing by as much as 20 percent annually, the report said.

Though medicinal cannabis is not available legally in Spain, possession of marijuana is not defined as a criminal offense under federal law.

Last year, Spanish health officials approved the importation and use of Sativex, an oral spray consisting of natural cannabis extracts, for select patients suffering from Multiple Sclerosis (MS), neuropathic pain, and other conditions.