http://norml.org/index.cfm?Group_ID=6650

Weekly News in Audio

August 10, 2006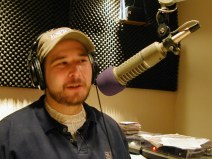 Chris Goldstein
Download (MP3)


Supporters Turn In 129,000 Signatures In Favor Of Colorado Pot Legalization Initiative


Heavy Cannabis Use Not Independently Associated With Cardiovascular Risks


NORML's Daily "AudioStash" Approaches 100,000 Downloads


Denver, CO:
Supporters Turn In 129,000 Signatures In Favor Of Colorado Pot Legalization Initiative

Supporters of a proposed statewide initiative to eliminate all criminal and civil penalties for the possession of cannabis by adults turned in 129,000 signatures this week to the Colorado Secretary of State's Office to place the measure on the November 2006 ballot. State law requires proponents to collect valid signatures from 68,000 registered Colorado voters in order to qualify the initiative on the electoral ballot.

"The fact that we collected nearly twice as many signatures as are required under [state law] highlights the widespread support for ending the madness of marijuana prohibition in Colorado," said Mason Tvert, Campaign Director for Safer Alternatives For Enjoyable Recreation (SAFER) the organization sponsoring the initiative.

If certified by state officials and approved by voters this November, the measure would make the possession of up to one ounce of marijuana legal in Colorado for those age 21 or older.

Last year, voters in Denver approved a similar municipal measure by 54 percent.


San Francisco, CA:
Heavy Cannabis Use Not Independently Associated With Cardiovascular Risks

Heavy marijuana use is not independently associated with high blood pressure or other cardiovascular risk factors, according the findings of a 15-year longitudinal study published in the August issue of the American Journal of Cardiology.

Investigators at the Department of Epidemiology and Biostatistics at the University of California, San Francisco, assessed the association between marijuana use and caloric intake, body mass index (BMI) and cardiovascular risk factors in 3,617 young adults participating in the Coronary Artery Risk Development in Young Adults project (CARDIA).

Though heavy self-reported use of cannabis was associated with higher caloric intake (3,365 calories per day in those who used cannabis greater than 1,800 days over a 15 year period versus 2,746 calories per day in non-users), marijuana use alone was not associated with higher levels of triglycerides, atherosclerosis, or blood pressure among respondents.

Investigators did note that the heavy use of cannabis and alcohol together was positively associated with cardiovascular risk factors.

A previous review of cannabis use and cardiotoxicity published earlier this year in the journal Forensic Science, Medicine and Pathology reported that moderate marijuana use likely poses little cardiovascular risk in humans.

In human trials, cannabis smoking is typically associated with a dose-dependent increase in heart rate and blood pressure in marijuana-naive subjects, though users often become completely tolerant to these effects over time. By contrast, cannabinoid administration in animals is typically associated with vasodilation, transient bradycardia and hypotension. The administration of synthetic cannabinoids has also been shown to lower blood pressure in animals and has not been associated with cardiotoxicity in humans.

In addition, recent studies demonstrate that anandamide and other endocannabinoids profoundly suppress cardiac contractility in hypertension and can normalize blood pressure.


Washington, DC:
NORML's Daily "AudioStash" Approaches 100,000 Downloads

Nearly 100,000 listeners have downloaded episodes of NORML's daily podcast since the program1s launch in June. The original 30-minute programming, known as "NORML's Daily AudioStash: The Growing Truth About Marijuana," is available via podcast and direct MP3 download every weekday at 4:20pm at either http://www.normlaudiostash.com or http://www.norml.org. Archived shows are also available online.

"In just two months, nearly 100,000 marijuana law reformers have tuned into NORML's daily programming to keep abreast of the latest pot-related science, news, and events information that they won't find anywhere else but on 'NORML's AudioStash,'" NORML Executive Director Allen St. Pierre said.

"The popularity of NORML's daily podcast illustrates that there are large numbers of Americans who desire fact-based, educational information about marijuana and marijuana law reform, and that this population is increasingly turning to NORML and away from the federal government and the mass media in order to obtain it."

According to tabulations released by Apple Computer's iTunes Music Store, NORML's podcasts rank as one of the most popular political audio programs available on the Internet.

Guests on NORML's "AudioStash" have included Congressman Maurice Hinchey (D-NY), noted travel author Rick Steves, Allen Hopper of the ACLU Drug Law Reform Litigation Project, NORML Advisory Board Member Mitch Earlywine, Burning Rainbow Farm author Dean Kuipers, comedian Tommy Chong, and many others.