カナダ



医療カナビス・クラブ・ガイドライン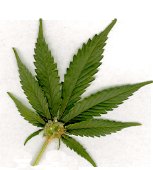 V. CANNABIS SUPPLY

1. Quality of Cannabis

Dispensary clients using medical cannabis may have depleted immune systems or chemical sensitivity. It is essential that medical cannabis dispensed at compassion clubs is free of chemicals, harmful microbiological contaminants, and any other potentially toxic agents.


a. Cultivation

During the cultivation of medical cannabis, caution must be taken to avoid contamination from chemical fertilizers, pesticides and fungicides, as well as potentially dangerous pathogens like yeast, moulds, mildews and fungi. Clubs should strive to offer an organic supply of cannabis with the eventual goal of seeing all Canadian cannabis dispensaries distribute only organic cannabis and by-products.


b. Quality Control

Dispensaries should have quality control standards for raw cannabis, medicated food, tinctures and other cannabis products. There are several mechanisms to assess quality and to identify problems, including visual and tactile inspection, laboratory testing, and batch numbers. All of these must be used by cannabis dispensaries where relevant and when possible. Ideally, all dispensaries would be able to obtain laboratory data on heavy metals, pesticides and biological impurities. However under the current legal regime there are no labs in Canada licensed to test cannabis for end-users. Organic and Foodsafe certification are also recommended where possible.



2. Cannabis Suppliers

Cannabis cultivators are an integral part of any community-based distribution model. In order to provide a variety of high quality strains to clients at the lowest possible cost, dispensaries have the right to purchase medicine from experienced, dedicated and ethical cannabis cultivators in a secure and confidential manner.

To maintain due diligence around cultivators and production methods and to reduce risk to the cultivator in the climate of prohibition, several protocols should be followed:


a. Contracts

All cultivators should sign a contract with the dispensary. Potential cultivators will participate in a personal interview before receiving a contract, and will agree to supply cannabis only to medical cannabis dispensaries. The contract should be reviewed on a yearly basis.


b. Inspection Protocol

Dispensaries will inspect the contracted cultivation facilities on at least a yearly basis to ensure the cleanliness and safety of the production site and that the scale of the operation does not exceed the amount supplied to the dispensary. The facility will be inspected for plant numbers, integrity of property, safety, cleanliness, air quality, cultivation products and mediums, and the general health of the plants. Any structural damage to property (unless owned by the cultivator) or molds/mildews/fungi are considered unacceptable and may result in termination of contract.


c. Number of Suppliers

Dispensaries will work with as many cultivators as necessary to fulfill the demand for quantity, quality, affordability, and variety of strains.


d. Cultivator Protection

It is imperative that cultivators be legally protected for their part in providing cannabis to those in need. In the meantime, dispensaries will ensure the names of cultivators and the location of their facility is kept confidential. Dispensaries will support cultivators by testifying in court should this be necessary. Cultivators will be given a contract that they can display at their production facility.

(See Section VII (4) for information resources about cannabis cultivation)